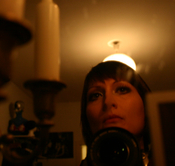 _smh

Collective

Skills

music, text, theater, visuals, street-art, guerilla-gardening, DJing, Directing

About

I'm also a part of cookeecollective - I myself am not a collective, but messed up when registering here.

Website
From: 11 Sep 20:00 | To: 12 Sep 05:40
Location:Prenzlauer Berg

Artist / Heather Schmaedeke DJ / SMH Heather Schmaedeke is a photographer currently living in Berlin who specializes in abstraction and night photography. She is cur...

From: 31 Jul 20:40 | To: 01 Aug 03:20
Location:Prenzlauer Berg

A special volume: No.12 / SEPR, MAXCAT, SMH ! Street artists: Sepr (Bristol) and MAXCAT (Aus) will be throwing away the cans and picking up the brushes for a live pai...