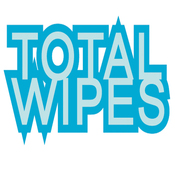 Total Wipes Music Group

Company

Tagline

Music Distribution for Electronic Labels.

Skills

music, Techno, house, distribution, web-store, A6R, Minimal Tech, Dub-Step, Drum & Bass

About

Total Wipes Music Group includes 400 international labels and cooperates with the major on the spot music stores. We select the best digital audio distributors on the market, based on proved track records regarding potential for outstanding exposure and revenues.
We aim at granting our labels, within the catalogue we propose, the highest return on investment, both regarding sales, image and prestige.
Our mantra is "To offer and get the best on the net".

Website
From: 20 Aug 19:40 | To: 31 Oct 00:00


We are a music distribution company focused on electronic music. We are looking for new encoders : remote working. paid by the hour. checking statics about sales a...

From: 05 May 00:00 | To: 31 Jul 00:00


We are looking for online collaborators from home. Hourly wage. If you are interested in send the following info to info@totalwipes.com : city. spoken languages. m...