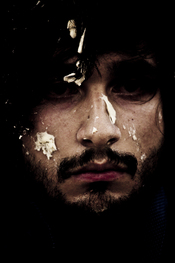 Sophos

Person

Tagline

Working on performance, video-art, theater and conceptual art.

Skills

video art, conceptual art, Perfrormance, theater

About

Born in Altamura, in the south of Italy in 1989; at twenty years old I moved to Paris to study history of art and to begin my career as an artist. Paris makes a person feel a part of the whole world because of its cosmopolitan atmosphere. Always having been interested in arts I experimented in theater as an actor and director. In addition, I experimented with video art, painting, photography, and performance art. I have always thought of human beings as being a small part of an infinite universe but who can always be seen as a complete individual.