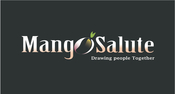 Shoshi

Company

Tagline

Drawing People Together

About

Mango Salute is a customised greeting card business with a web-to-print capacity which is currently under construction and will be going live in the not to distant future. Mango Salute will provide individuals and organisations the opportunity to create, design and personalize (with an extremely enhanced editing application) their own greeting cards and other stationary which we will then proceed to print and mail on their behalf. Cards will be printed in various locations around the globe.

Website
From: 13 Apr 00:00 | To: 26 May 00:00


Artists/Photographers/Animators/Illustrators needed! Mango Salute is a growing collaboration of artists, marketing personnel and printers, from all around the globe. ...