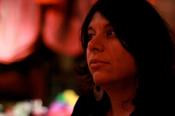 Shannon Dedman

Company

Tagline

I want to move to Berlin! Looking to network for work and play.

Skills

Art Direction, Puppetry, props and set dressing, custom fabrication, creative consulting

About

I am a visual artist with a background in technical theatre. I received an MFA from California Institute of the Arts in 2005. I have a wide range of skills... everything from soldering and sculpting to project management and art direction. I recently started my own business, half of which is designing and making lightboxes, the other half is working freelance in the entertainment industry as a props master, set dresser, puppet fabricator, and prop fabricator.

I am hoping to move to Berlin within the next 12-18 months. I am learning German and trying to make all the connections I can. My dream situation would be to find a company to sponsor my visa so I can work legitimately.